Table of Contents
Introduction to Retro Football Shirts
Retro football shirts aren't just pieces of sportswear; they're timeless symbols of football history. These classic shirts, often adorned with iconic designs and memorable colors, represent more than just a team's past glories. They embody the spirit of eras gone by, connecting fans to the golden days of football.
The fascination with retro football shirts has surged in recent years. Fans, collectors, and fashion enthusiasts alike are drawn to the unique style and nostalgia these shirts evoke. Whether it's the bold patterns of the 80s or the sleek designs of the 90s, each shirt tells a story of triumph, passion, and the evolution of the beautiful game.
In this article, we'll explore the world of retro football shirts, diving into the reasons behind their enduring appeal. We'll showcase some of the best retro football shirts and kits, reliving the moments that made them legendary. From the classic designs that defined football fashion to the most iconic kits in history, join us on a journey through the rich tapestry of retro football wear.
Stay tuned as we delve into why these vintage pieces continue to capture our hearts and remain an integral part of football culture.
Best Retro Football Shirts: A Journey Through Time
Iconic Retro Football Shirts from the 80s and 90s
The 1980s and 1990s were golden eras for football shirt design, a time when creativity and boldness were at their peak. These decades saw some of the most memorable and distinct kits in football history. For instance, the 1982 Brazil World Cup shirt, with its vibrant yellow and green, is not just a symbol of the country's footballing prowess but also of their cultural vibrancy.
Then there's the classic 1990 West Germany kit, with its iconic black, red, and yellow stripes – a design so popular it's been reimagined for modern kits. These shirts weren't just garments; they were statements, each with a unique story linked to the triumphs and trials of the teams they represented.
Top Vintage Football Shirts and Their Stories
Legendary Shirts and Their Matches
The connection between iconic football shirts and the memorable matches they graced is profound. Each shirt is not just a piece of fabric; it's a repository of history, echoing the cheers, the tears, and the triumphs of legendary games.
Liverpool's 1984 European Cup Final Shirt: The red shirt with white pinstripes worn by Liverpool in the 1984 European Cup final in Rome is not just a symbol of victory but also of resilience and skill. This match, which saw Liverpool triumph over AS Roma, is etched in the memory of fans, making the shirt a cherished relic.
Manchester United's 1968 European Cup Final Shirt: The blue-and-white striped shirt from Manchester United's 1968 European Cup victory is a testament to the club's glorious past. Worn by icons like George Best and Bobby Charlton, this shirt symbolizes the moment when Manchester United rose from the ashes of tragedy (following the Munich air disaster) to reach the pinnacle of European football.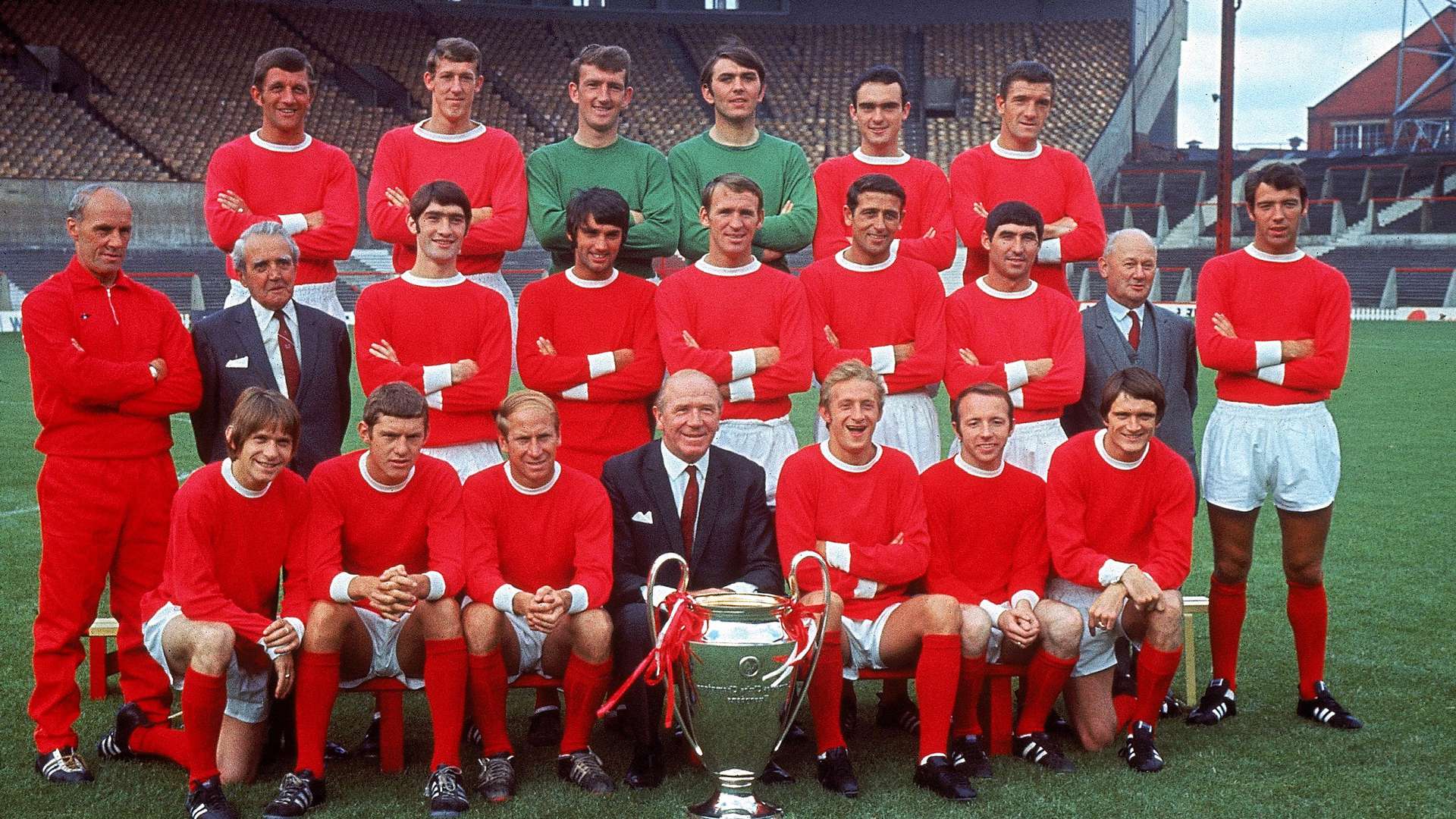 Netherlands' 1988 Euro Shirt: The bright orange shirt of the Netherlands national team from Euro 1988 is synonymous with the Dutch football philosophy of 'Total Football.' This shirt became legendary when the Netherlands, led by Ruud Gullit and Marco van Basten, clinched their first major international trophy.
Arsenal's 1989 League Title Shirt: The yellow-and-blue shirt worn by Arsenal in the dramatic final match of the 1988-89 season, where they clinched the league title against Liverpool at Anfield, remains one of the most iconic retro football shirts. The shirt's design and the circumstances under which the title was won have immortalized it in football lore.
Brazil's 1970 World Cup Shirt: Brazil's 1970 World Cup shirt, bright yellow with green trim, is perhaps one of the most recognizable football shirts globally. Worn by legends like Pelé, this shirt represents the pinnacle of football artistry and the Brazilian team's dominance at the 1970 World Cup.
Real Madrid's 2002 Champions League Final Shirt: The pure white shirt of Real Madrid, adorned with subtle accents, worn during the 2002 Champions League final, symbolizes the club's modern era of European dominance. Zinedine Zidane's iconic volley in this shirt is a moment forever captured in football history.
Each of these shirts tells a unique story, capturing a snapshot of footballing history. They represent more than just the teams and players; they embody the emotions, the drama, and the unbridled joy of the beautiful game.
Most Iconic Football Kits: Defining Moments in Football History
The world of football is rich with iconic kits that have defined some of the most memorable moments in the sport's history. These kits are more than just attire; they're symbols of epic achievements, defining periods, and the players who became legends wearing them.
England's 1966 World Cup Kit: The red kit worn by the England team in the 1966 World Cup Final is etched in history. It symbolizes England's only World Cup victory, a moment of national pride and a pinnacle in English football history.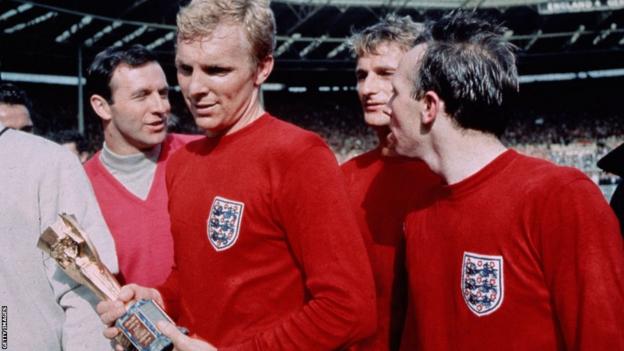 Brazil's 1970 World Cup Kit: This bright yellow kit with green trim is arguably one of the most iconic football kits ever. Worn by the Brazilian team that won the 1970 World Cup, it symbolizes the flair, joy, and artistry of Brazilian football, epitomized by players like Pelé, Jairzinho, and Carlos Alberto.
Argentina's 1986 World Cup Kit: The blue and white stripes of Argentina's 1986 World Cup kit are forever linked with Diego Maradona and his extraordinary performances, especially in the quarter-final against England where he scored the 'Hand of God' goal and the 'Goal of the Century'.
AC Milan's Late 1980s Kit: The red and black stripes of AC Milan's late 1980s kit represent a period of dominance in Italian and European football. This kit was worn by some of the greatest players of the era, including Marco van Basten, Ruud Gullit, and Franco Baresi.
Barcelona's Early 2010s Kit: The blue and red striped kit of Barcelona from the early 2010s is symbolic of the club's golden era under Pep Guardiola. This period saw the team dominate European football with a mesmerizing style of play and featured legends like Lionel Messi, Xavi, and Andrés Iniesta.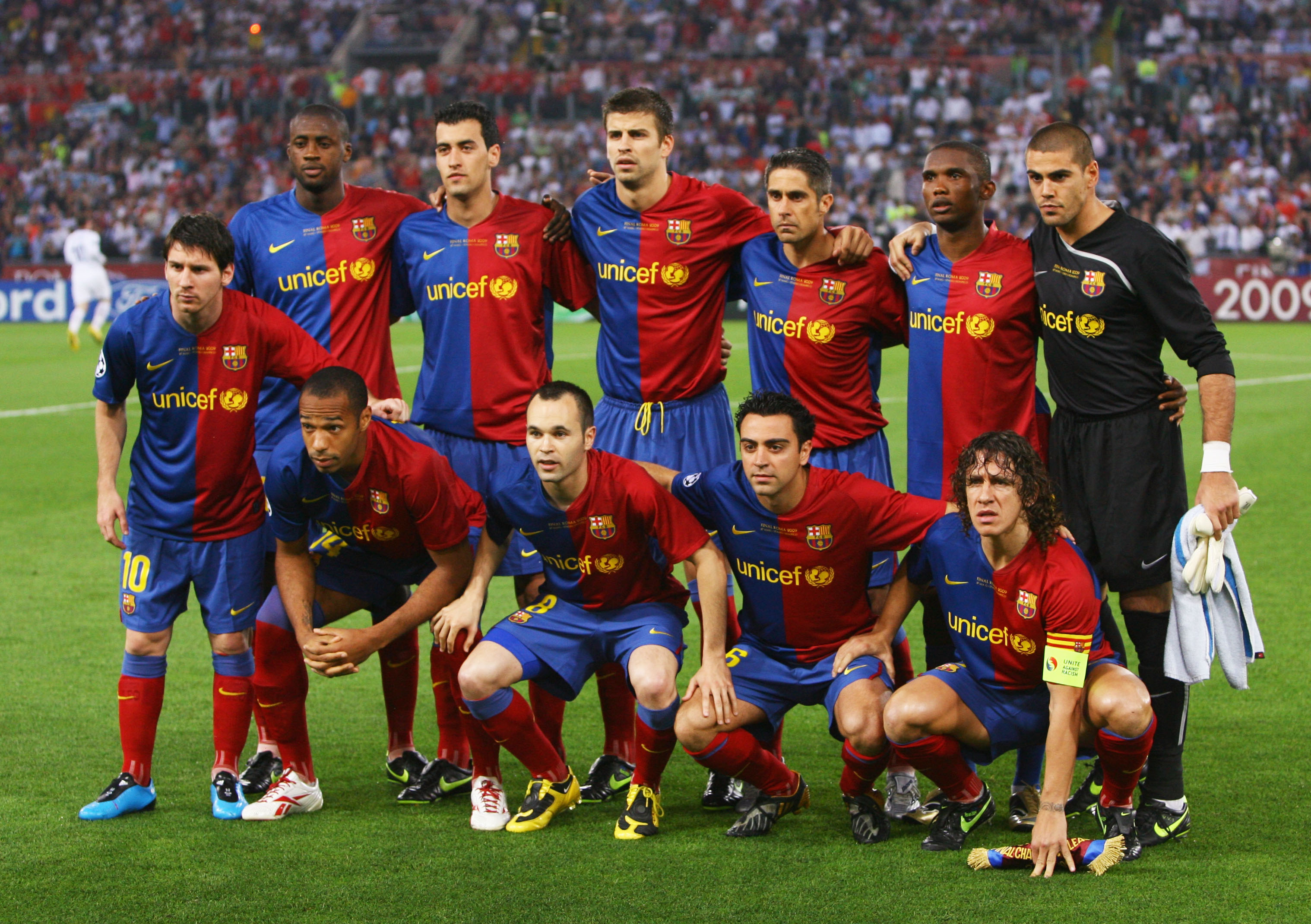 These kits are not just pieces of fabric; they are woven into the very fabric of football history, representing moments of triumph, innovation, and the spirit of the beautiful game.
Top 20 Retro Football Shirts
Here's a list of top 20 retro football shirts that have left an indelible mark on the sport's history:
Brazil, 1970 World Cup: Known for its vibrant yellow and green, this shirt symbolizes Brazil's triumphant World Cup campaign, marked by Pelé's legendary performance.
Netherlands, 1988 European Championship: The bright orange kit, worn by the Dutch team that won their first major international trophy, is a symbol of 'Total Football' and features the iconic lion graphic.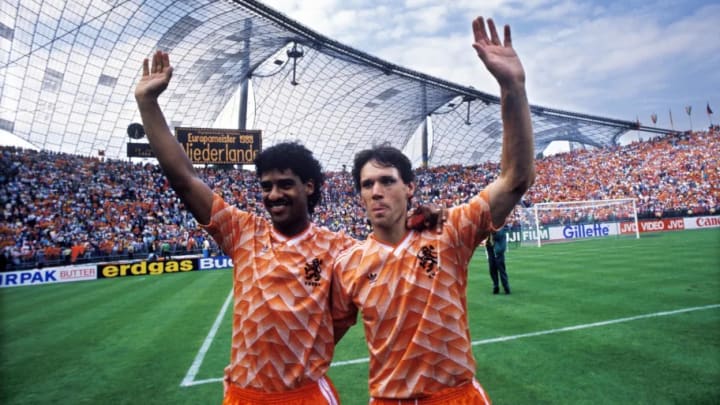 Manchester United, 1999 Champions League: A symbol of United's treble-winning season, this shirt is remembered for the dramatic injury-time comeback in the final against Bayern Munich.
AC Milan, late 1980s: The red and black stripes of this era represent Milan's dominance in Italian and European football, worn by legends like Van Basten and Gullit.
Liverpool, 1984 European Cup: This red shirt with thin white stripes is iconic for Liverpool's victory in Rome, marking their fourth European Cup win.
West Germany, 1990 World Cup: Known for its unique black, red, and yellow triangular design, this shirt is synonymous with Germany's World Cup victory in Italy.
Arsenal, 1989 "Bruised Banana": This yellow and black zigzag-patterned away shirt is famous for its bold design and Arsenal's dramatic league win at Anfield in 1989.
Barcelona, early 2010s: Symbolizing Barcelona's golden era under Guardiola, this kit saw the likes of Messi, Xavi, and Iniesta dominate European football.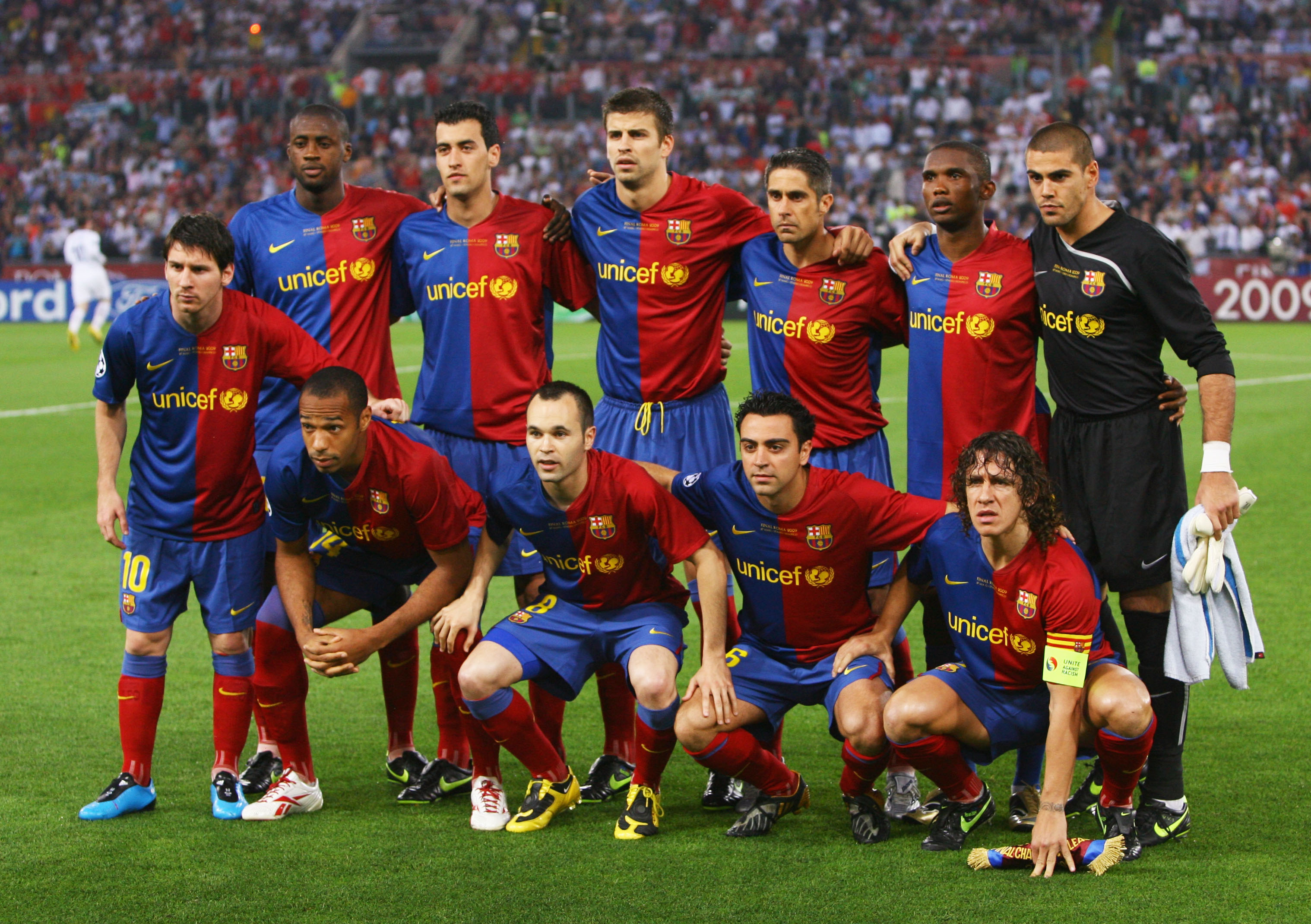 England, 1966 World Cup: England's red kit from their only World Cup win is iconic, remembered for Geoff Hurst's hat-trick in the final against West Germany.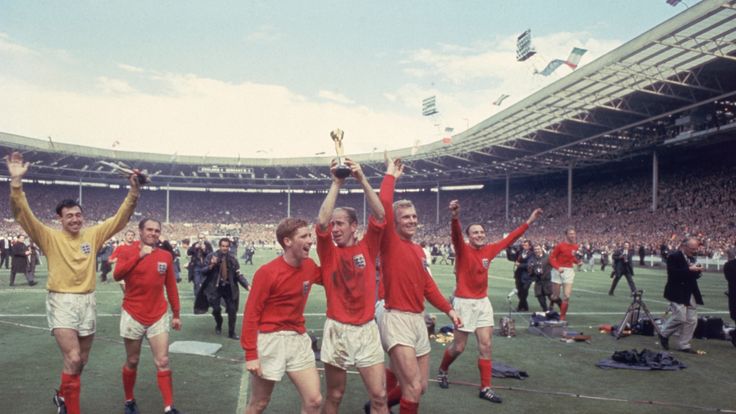 Real Madrid, 2002 Champions League: This classic white kit is remembered for Zidane's stunning volley in the final, leading Madrid to its ninth European title.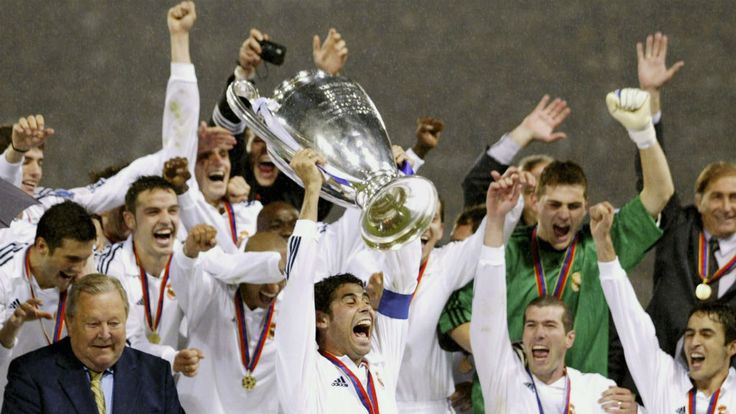 Cameroon, 2002 Africa Cup of Nations (sleeveless): This controversial sleeveless shirt challenged traditional designs and played a part in Cameroon's victory.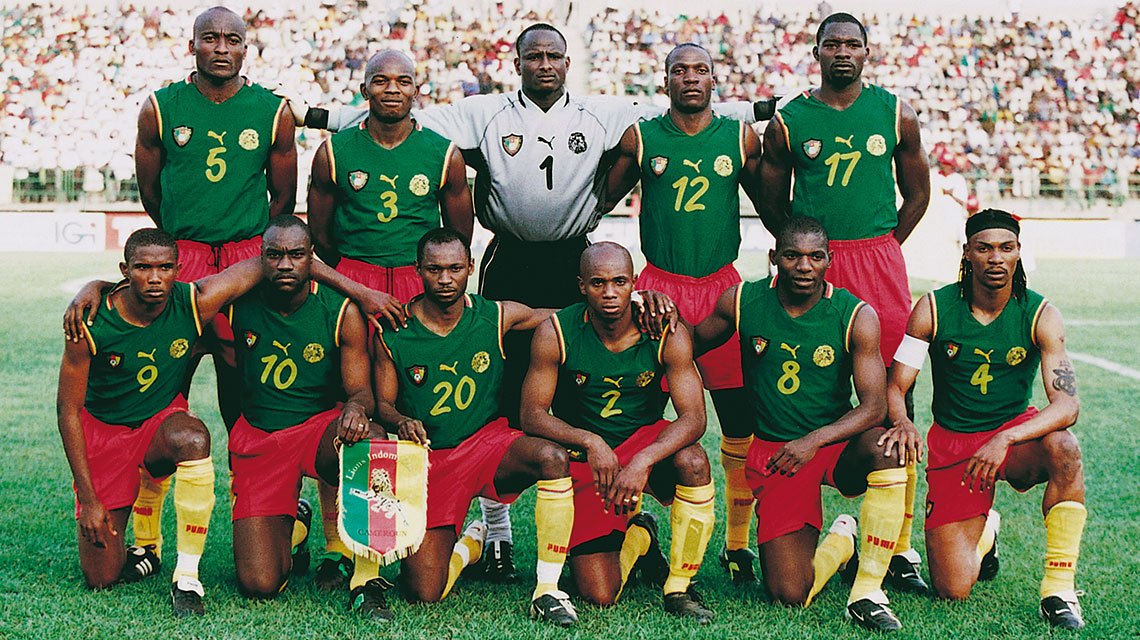 Inter Milan, 1990-91 Away: The blue kit with a broad diagonal sash is remembered for its unique design and Inter's successful season.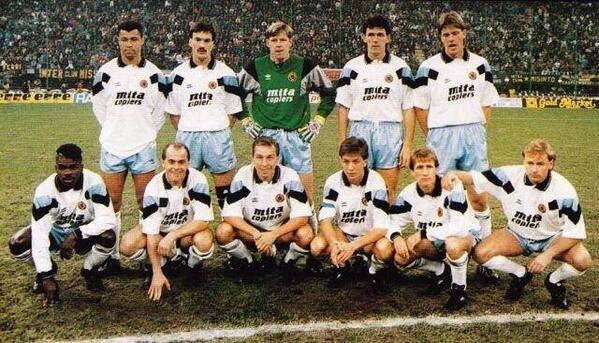 France, 1984 European Championship: Worn during France's first major international triumph, this blue shirt is synonymous with Michel Platini's exceptional performance in the tournament.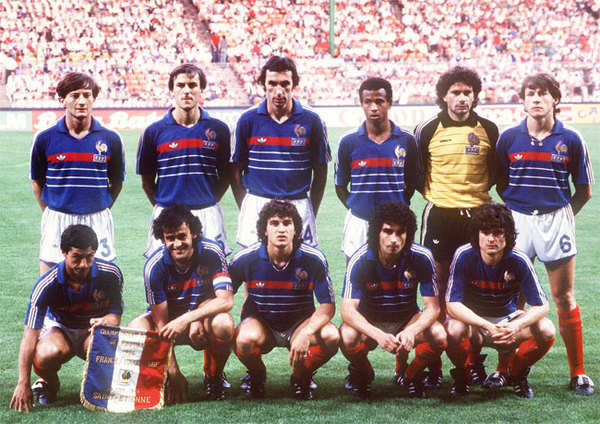 Boca Juniors, early 1980s: The iconic blue and yellow kit of Boca Juniors is linked with the club's dominance in Argentine football.
Ajax, 1995 Champions League: This classic red and white shirt represents Ajax's unexpected triumph in the Champions League, featuring a young, talented squad.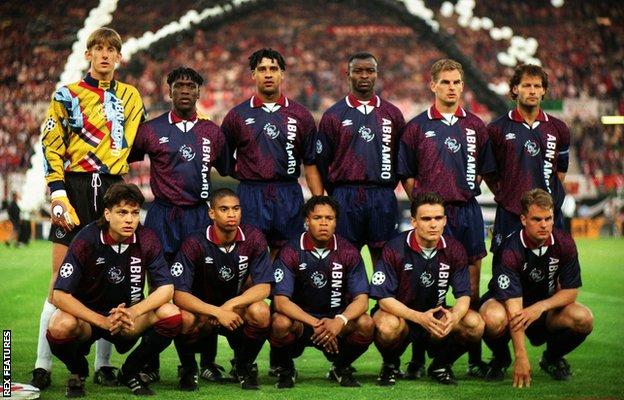 Juventus, late 1990s: The black and white striped kit of this era is linked with Juventus' domestic and European success, including a Champions League victory.
Celtic, 1967 European Cup: The green and white hoops are iconic for Celtic's historic European Cup win, making them the first British team to lift the trophy.
AS Roma, early 1980s: This shirt is remembered for Roma's Serie A win and their close-run in the European Cup final, featuring the iconic AS Roma wolf.
Fiorentina, 1998-99: Known for its distinctive purple, this shirt is linked with Gabriel Batistuta, one of the club's greatest players.
Paris Saint-Germain, mid-1990s: The classic blue and red design is iconic for the era when PSG established themselves as a major force in French football.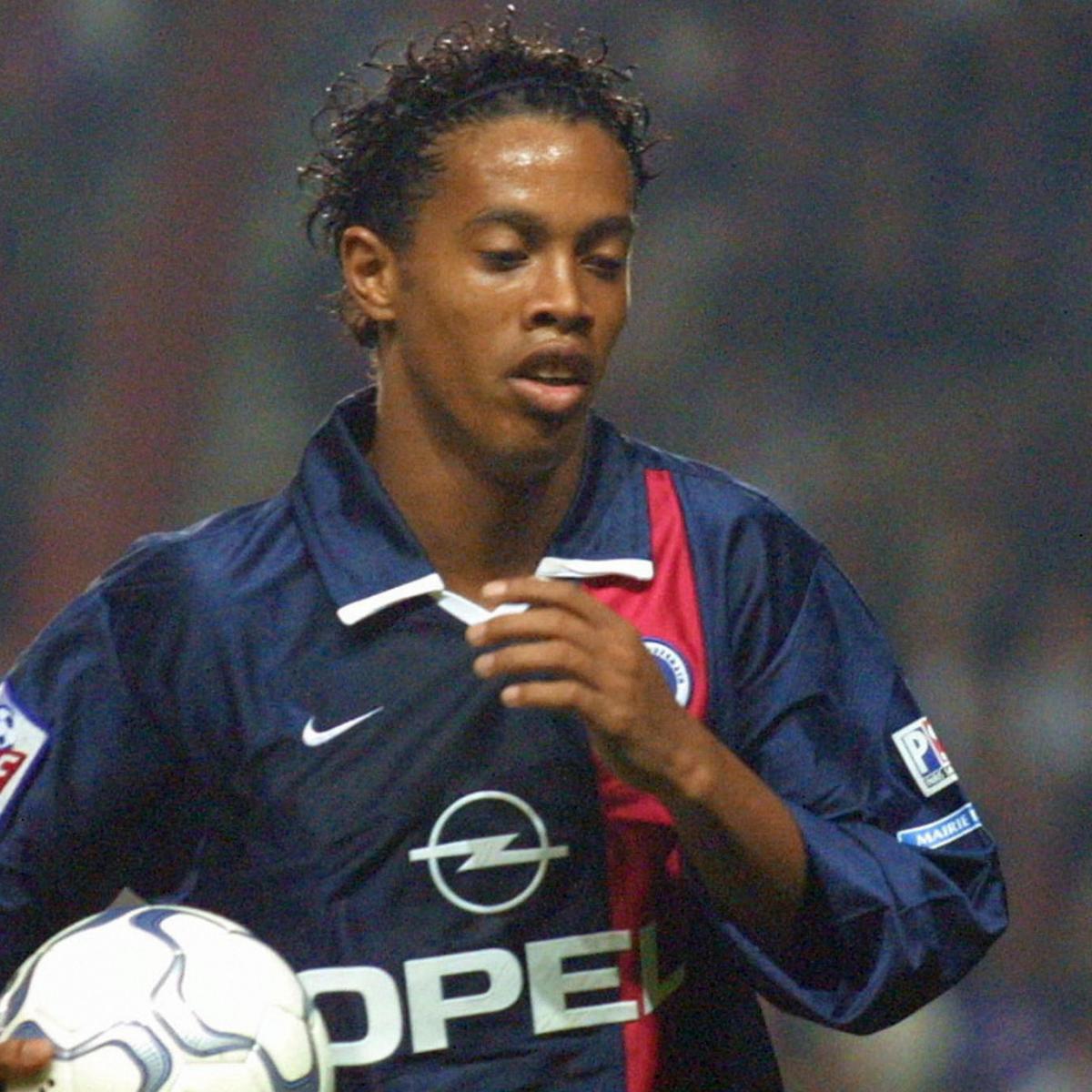 Each of these shirts not only represents the aesthetic trends of its time but also carries with it stories of triumph, skill, and the magic of football.
Conclusion: The Timeless Appeal of Retro Football Shirts
Retro football shirts are much more than mere sports memorabilia. They are artifacts of the beautiful game's rich history, evoking nostalgia and celebrating the legacy of football's greatest moments and players. Their appeal transcends generations, bringing together fans, collectors, and fashion enthusiasts. As we look back on these iconic designs, we're reminded of the passion, excitement, and emotion that football brings into our lives. The journey through the world of retro football shirts is not just about collecting; it's about preserving and honoring the history and spirit of the sport we love.